Better Business Bureau and VivoPools
We're really good at this…
…so your family can enjoy more of this.
And that's only one of the many reasons to go with a reputable company for your pool maintenance needs.  You want your pool to be a place of fun, not a source of headaches.  As this article by the Better Business Bureau points out, it's important that you do your research when seeking a credible pool maintenance company.  In 2012, the Better Business Bureau received 771 complains nationally regarding pool service and repair providers over alleged unauthorized charges, poor service and ignored service calls.  Don't want that to happen to you?  Do your homework!
The BBB suggests several tips when hiring a pool maintenance service, such as researching the company and checking that they are a BBB Accredited Business:
Do your research
Compare costs
Get everything in writing
Verify licensing
Check insurance/warranties
We are really proud to a BBB Accredited Business.  Not only do we want you to enjoy as much hassle-free pool time as possible, but we want you to feel secure knowing there is a BBB Accredited Business behind the tech who is coming into your home to take care of your pool.  That's the VivoPools way. Contact us today!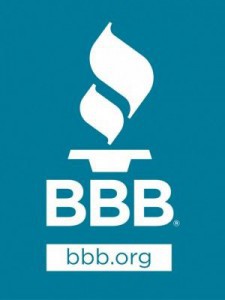 About Vivo Pools
VivoPools is a leading national provider of swimming pool maintenance and remodeling services, specializing in commercial pool management and residential swimming pool renovation and cleaning. With locations in California, Arizona, Florida and New Jersey, Vivo's pool experts provide homeowners and property managers with a full line of pool services tailored to fit their needs, including salt water system maintenance, heater maintenance, filter cleaning, acid washing, routine pool cleaning and water chemistry maintenance. For experience and service you can rely on, call a VivoPools professional near you at (888) 702-8486!
For more pool maintenance tips and up-to-date VivoPools news, follow them on Facebook,Twitter,or subscribe to their blog for helpful articles delivered straight to your inbox!